Since 1970, At Your Service
GR Incense are loved worldwide, for its exclusive fragrances, an unmatched range to suit every mood, and highest quality manufacturing. A feast of exotic aromas for those who need something special to pamper their senses. The Products are INCIENSO, SAHUMERIO, Manufacturers of Incense Sticks, Agarbatti, Masala Incense Exporters, Sandalwood incense, Maya Nag Champa, Floral Incense & Nag Champa India.
View MORE
MANAGEMENT
"It is a work of joy that I have at hand, one which I do with full conviction and love. One that makes me proud. Spreading heavenly experiences and good taste gives me immense satisfaction, which has been the key driver for GR's success".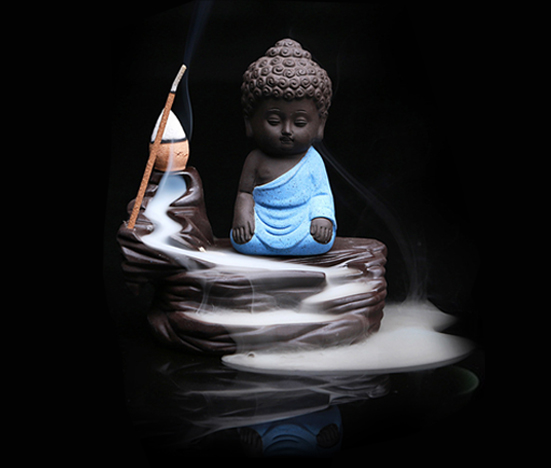 Mr. Shoban Babu He holds the post of Managing director. He is actively involved in market research and strategy for GR. His aptitude to understand the consumer well is what has driven GR to its current stature in the market.
He has been the driving force even in the R&D lab, where his visionary and far thinking ability (considered risky when proposed) have taken wings and are established fragrances today.
A stickler to quality and time, Mr Shoban Babu has embraced IT for GR's global operations and manufacturing processes. He attributes IT as one of the factors influencing GR's inventory and Logistics successes.
He is a graduate from Bangalore University, and a Diploma holder of Computer Application and software development.
Infrastructure
One of SAC's important asset is its infrastructure. It has contributed to the growth of SAC substantially. It is one of the best in India. SAC has concentrated on upgrading it with latest technologies and processes, so as to keep abreast of the trends and requirements.
Our People

Manufacturing Unit

Lab

Design Center
SAC's primary infrastructure is its people. The skill that they possess is one aspect that SAC has identified, nurtured at times and encouraged throughout. Good working environment, a good renumeration package and their passion for quality has enabled SAC to perform exceptionally well year on year.
We have about 17,000 Sqft of manufacturing and storage space that is located in Bangalore. It also houses the administrative cell and the IT infrastructure hub (Server and administration). There is a seating capacity of 150 people, and the output would be about 2,70,000 incense sticks per hour.
We have an ultra modern aromatics lab, with all latest development and testing apparatus. A maze of aromatic chemicals, herbal extracts, resionds and flower extracts.
Our design center is a well equipped unit where we create our package designs. Senior designers who have vast experience in the field have been creating very good quality designs true to the product quality.